Bought the car in 2002.
The car seemed fine when bought but as insurance fell threw, car was garaged for a year.
engine:
Recond at 221,000 miles(yes it lasted that long and would have kept going id say!)
Head recond by specialist etc.. (thanks for info QUATTRO)
new multi gasket kit
new piston rings etc..
new water pump
new oil pump
new timing and fan belts and tensioner
new clutch and cable
100% cond 2nd hand pressure plate.
gearbox replaced
new accelorator cable
all electrical replaced (plugs leads distributor, rotar, ignition switch)
new battery (and cables to it)
Wiring and timing and tuning by mick in autowerks
all filters repeated changed (oil, air, fuel)
etc... etc...
The Rest
Weitec tx spring and damper(adjustable) kit
Steering rack replaced with a recond 91 model
New tie rods all round
Track rod ends.
All bushes new dealer fit
New front engine mount, and gearbox mount
New top mounts (front)
Resprayed in 2005 audi black (0% rust)
Rear wiper and side rubbing strips removed and smoothened
mk4 rear calipers with new pads (thanks ronan and geo)
new disc all round last year
new OEM exhaust system (except back DTM box)
16" mak ravs with pirelli tyres
big bumpers front and back
Eyebrow and lip spoiler
Clear indicators (not sure about these)
New windscreen(w/tint)
blaupunkt cd played (JbLs in dash, blaupunkt in doors, and 6*9 sonys in back shelf)
Alternator replaced with good 2nd hand.
New badges and no. plates
New Driver door, bonnet and drivers wing
New door cards *2
EDIT: Just had a second hand gearbox and starter with lowish milage stuck on and the fuel rail is being swapped also.
Also two new handbrake cables, and fully rewired the stereo to eliminate all the useless wiring from years gone by.
(ie speakers (6) all round, and power earth and lights&igniton wires)
(im starting to clutch at straws now but i know ive forgotten loads!)
Some Pics...
Before: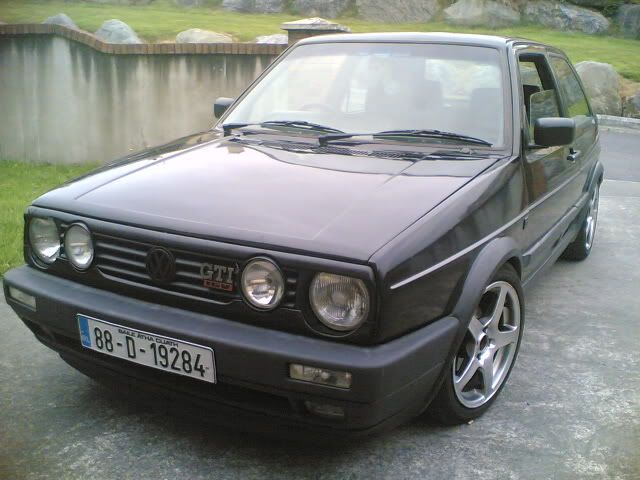 During: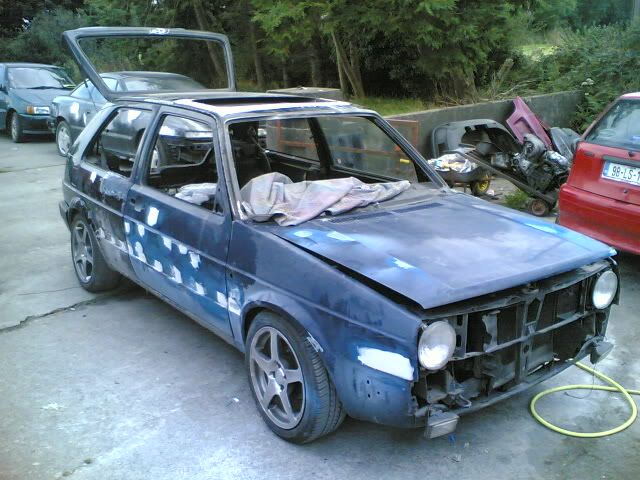 After: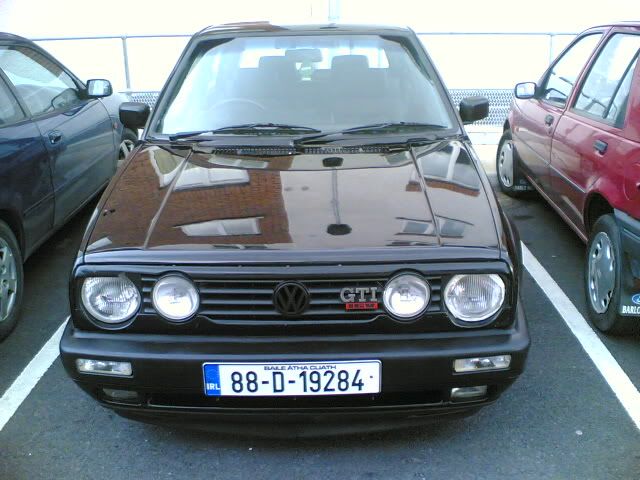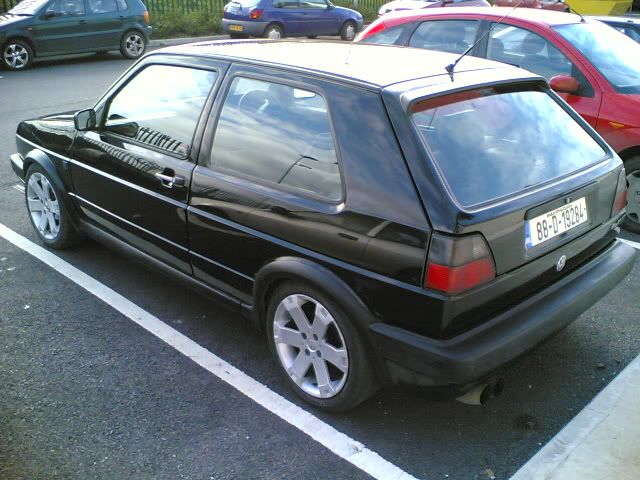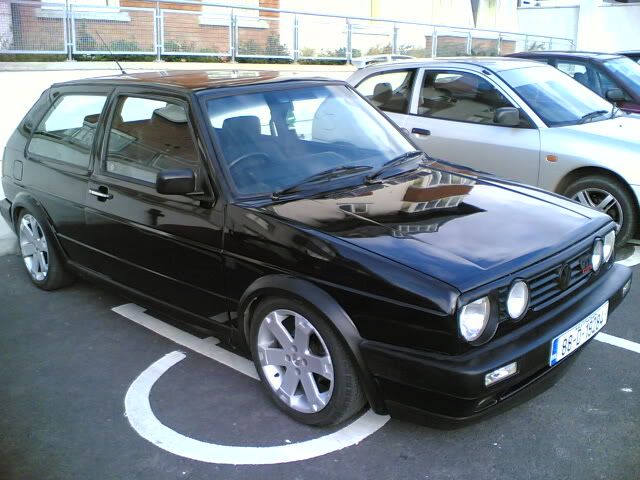 Much much more to come hopefully!!
EDIT : Forgot to mention who carried out most of the work. Its Mick From Faranfore near Tralee in Co.Kerry.
He did a brilliant job on the restoration of the obdy/spraying/and engine rebuild. (And prob a lot yet to come!)
Currently hes just put in a gearbox and starter supplied by ronan.
If anyone would like to get in contact with him, Pm me for his phone no. Top Class Mechanic!