well lads.
i got a DAS6 kestrel polisher for my birthday there the other week (the guys at cleancar.com sorted me out very well )
so i finally decided to put it to use..!
now this was my very first time to use one of these, to be honest i only ever polished a car once, so this was a big step for me
anyway before i used it on my daily driver or my project car i decided to try it out on the fathers old car, just incase anything went wrong
i was useing the polish that came with the DA, its the menzerna polish, i was told its very abrasive so i took it handy.
heres a pic of what i had to work with: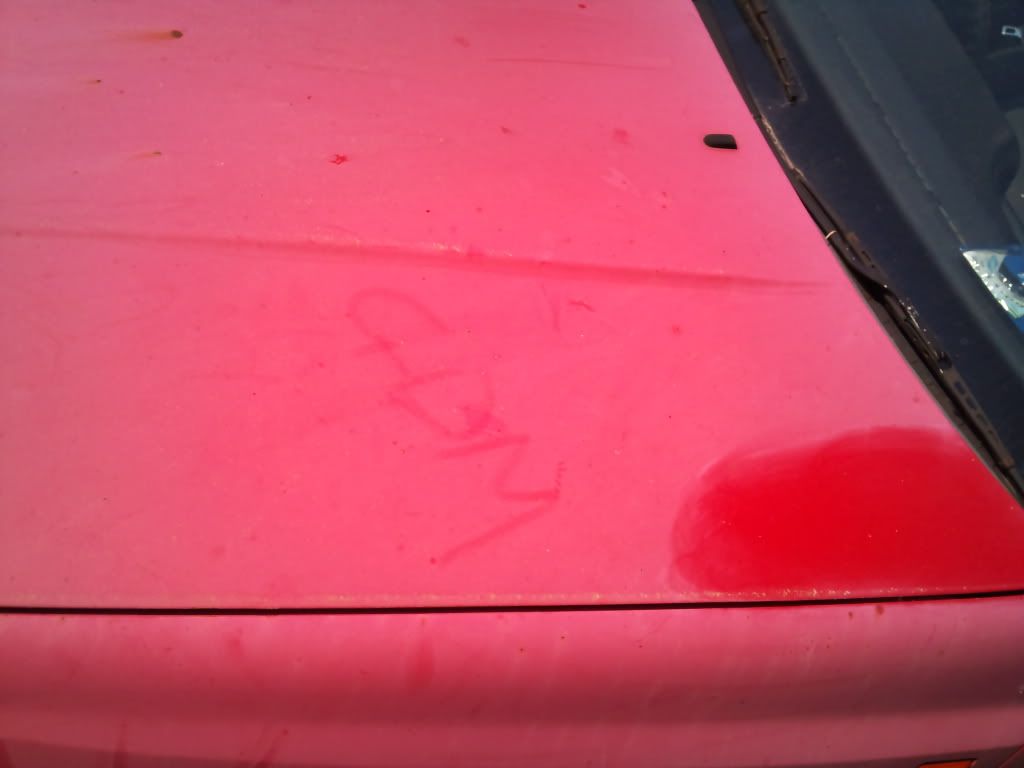 as you can see someone tried something all ready but i dont no what or who did it..
i started off by given the bonnet a small wash with just a sponge and some warm water. then i marked out a patch, approx 2.5ftx2.5ft, for me to work on (hard to find a patch with paint that isnt flakeing
)
with a few tips i got of mossy and brian feeney, i decided to give it a go..
heres my first attempt with the heavy cut orange pad and the heavy cut polish(power finish) i had the polisher at 1 to spreed and the 3-4 to work it in, i think i didnt spread it right and i had the pad to wet but then again what would i no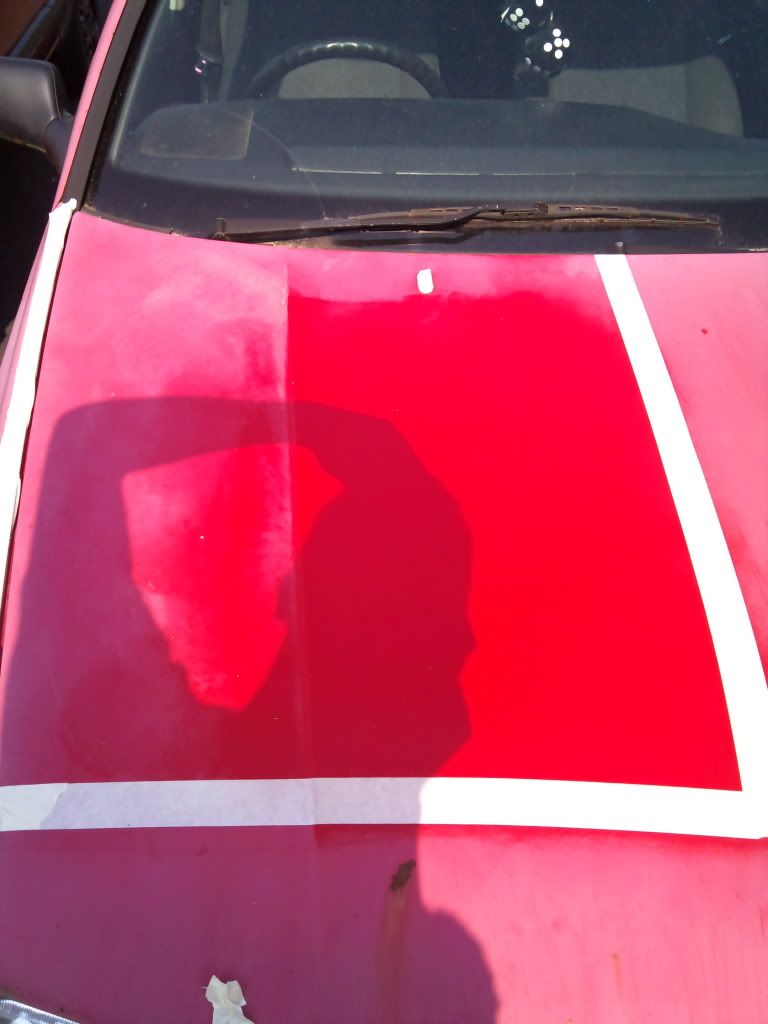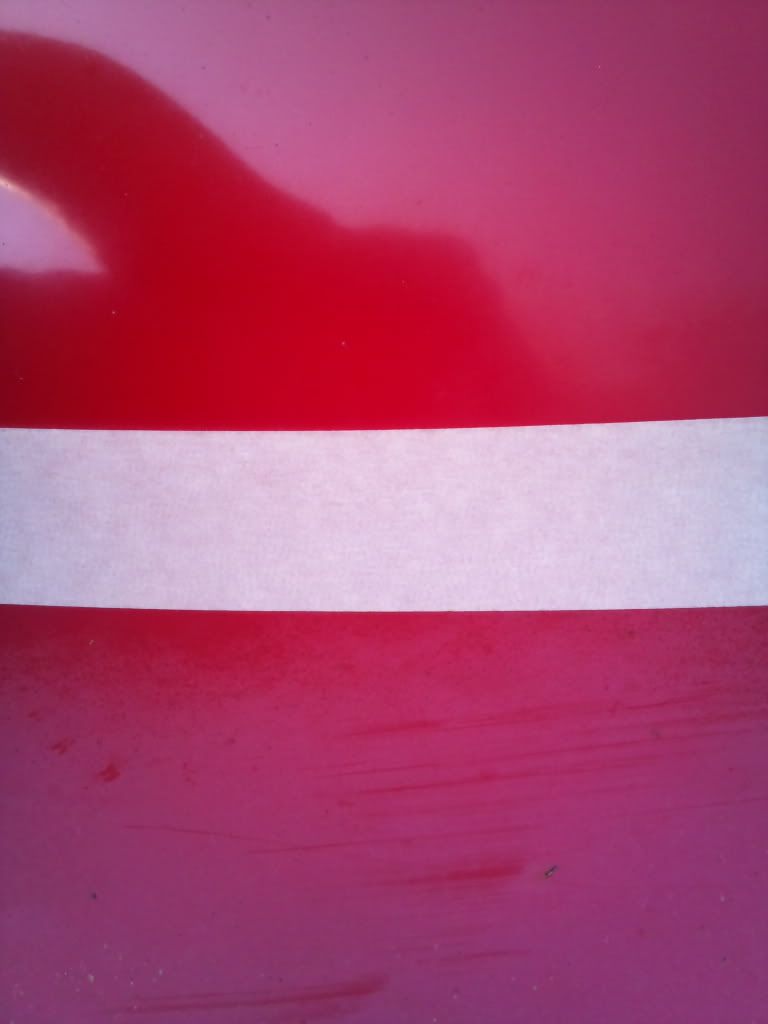 so then on my second attempt i put the polisher on 2 speed to spreed and then 4 to work it in. came out better:
after that i let it sit for a good 30 to 45 minutes( i wasnt sure how i had to leave it so i just took a guess )
then i came at it with the medium cut green pad and the medium cut polish, i had the polisher set to 2 to spreed and then 4 to work it in and then i put it to 6 to give it a good doing, worked out well
i also used a microfibre furry hand pad cus there was still some left on the bonnet and i didnt want to go to hard with the polisher.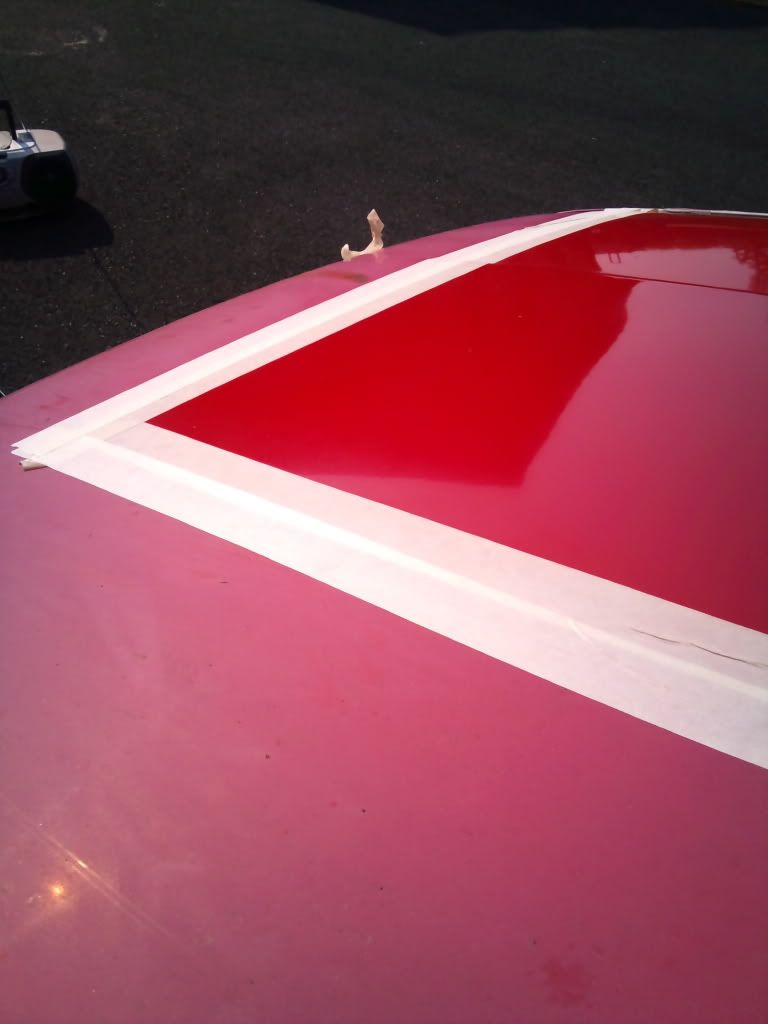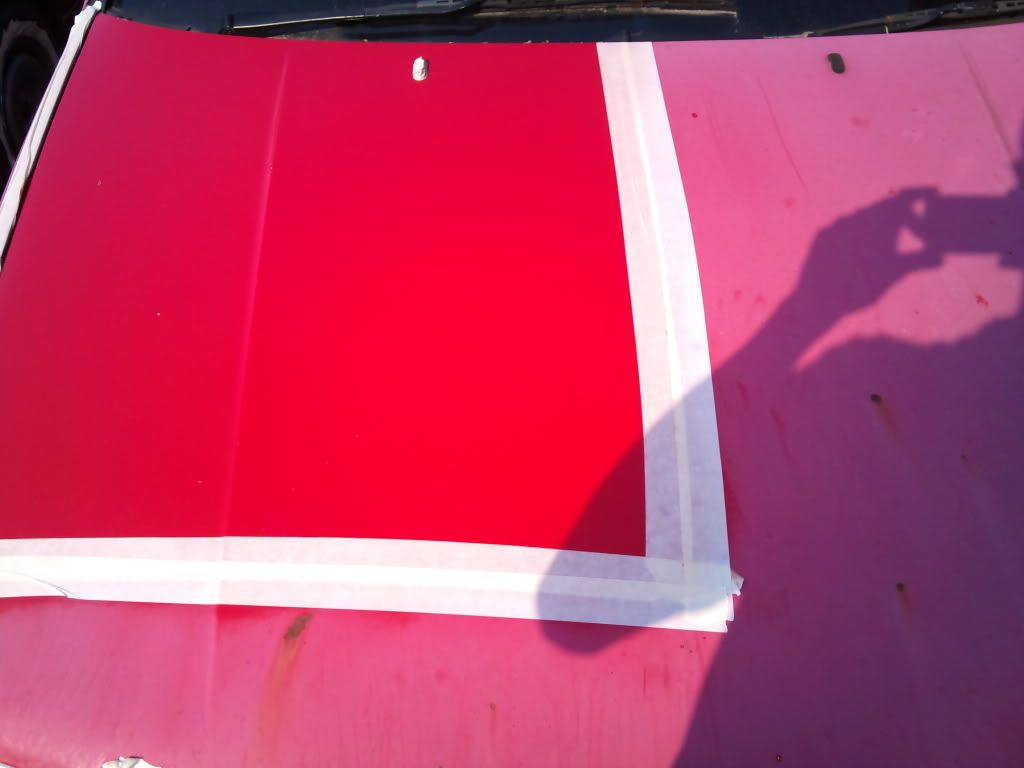 then i left that for an other 30 to 45 minutes.
after that it was the final cut
so i took out the finishing cut black pad and the finishing cut polish. once again i had it at 2 to spreed the polish and then i put it to 4 to work it in and then again to 6 to give it a good go over, and then a wipe down with the microfiber furry hand pad.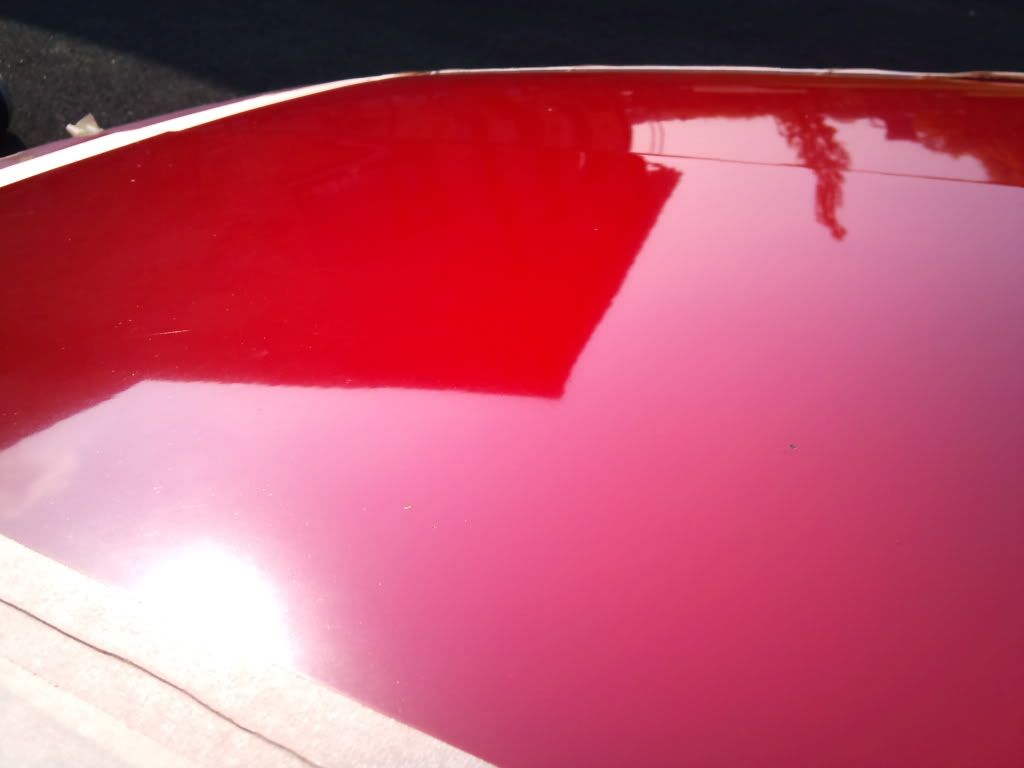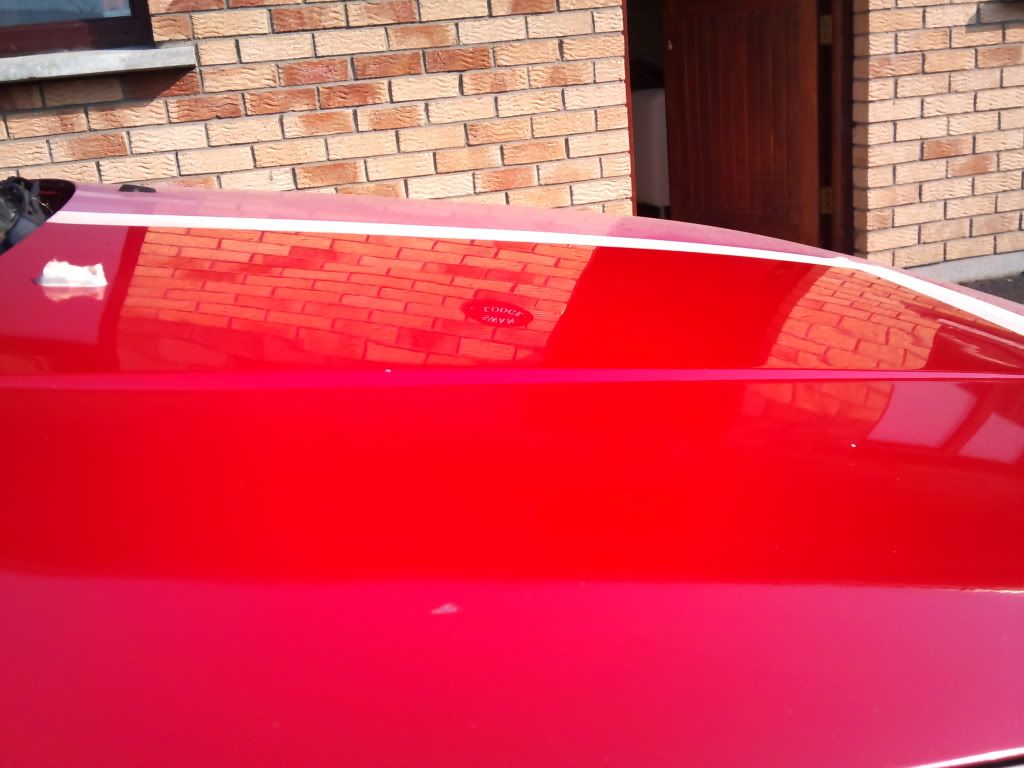 so i then took off the masking tape and heres what she looked like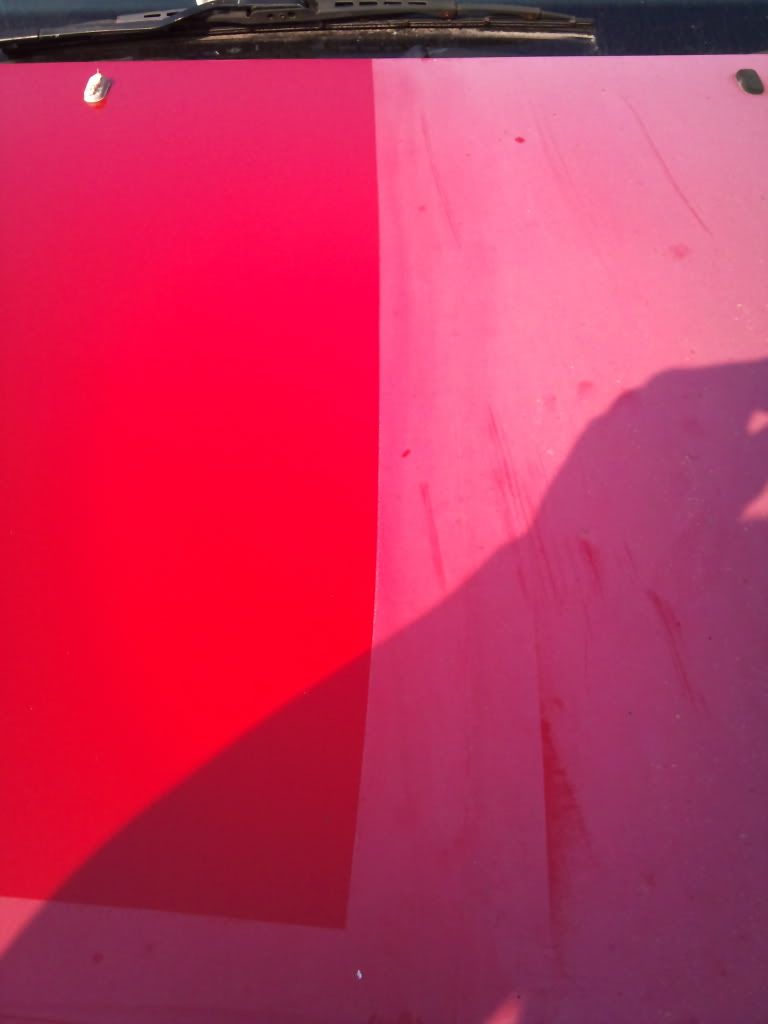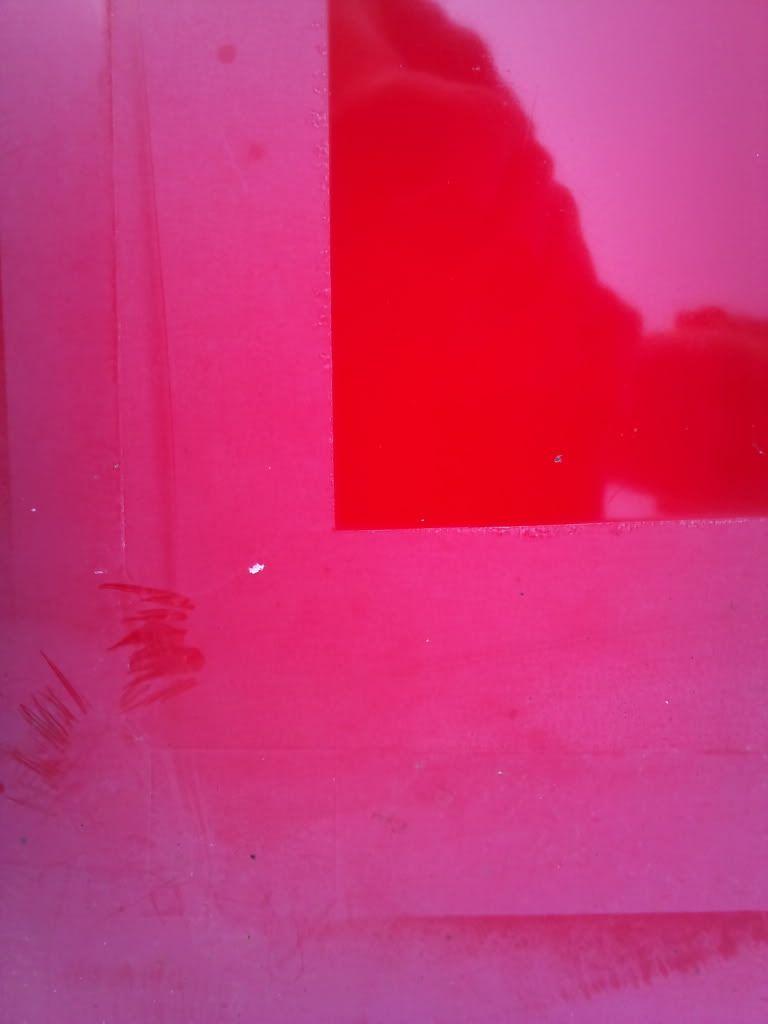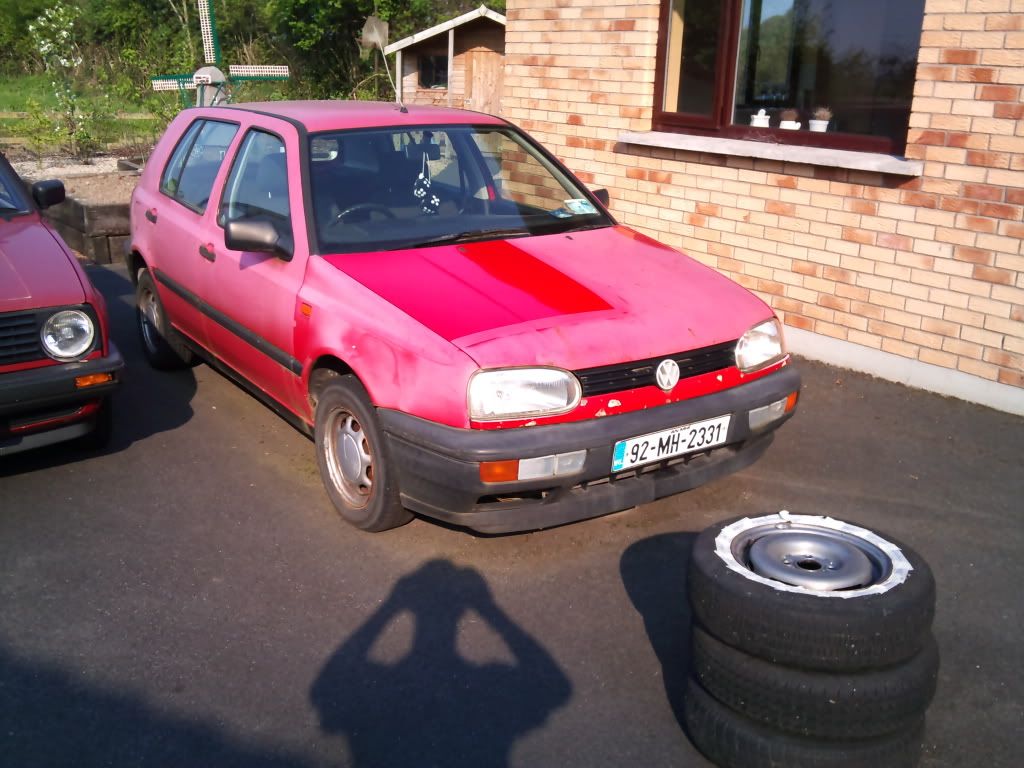 i was really happy with how well it turned out.
was not expecting it to turn out that well at all, really pleased with the polish aswell
so i think i learned abit today anyway but alot has to be learned yet id say..
all C&C welcome, please tell what i missed out on or did arse ways? tis the only way to learn
thanks again to cleancar for making this possible..