Discussion Starter
·
#1
·
First of all, apologies, I've been too lazy / shy to create this for ages, in hind-sight it would've been easier to keep this updated as I'm on here way too much anyway!
So here goes my attempt of showing and describing my mk4's more major changes over the past 14 months or so of my ownership of it.
It's a pd100, van chassis, comfortline interior, with the only things worth shouting about when I bought it was:
the full colour coding, hella micro de front fogs, nice panasonic headunit with bluetooth / iPod etc front and rear tint, with the slightly felt-spec sunstrip and wind deflectors.
It was a well minded little van, (previous keeper was a valeter by weekend / hobby) so it was never too neglected.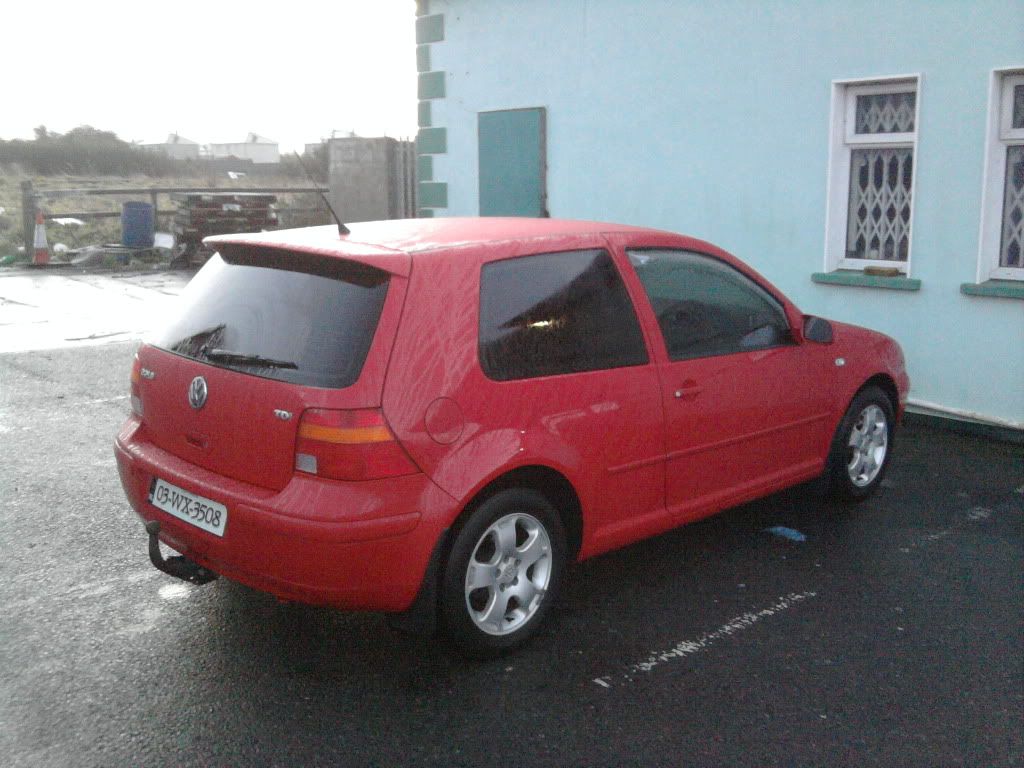 First of all was to remove the rear lights in favour of the GTI lights which I think go with the sorta red / black scheme of things.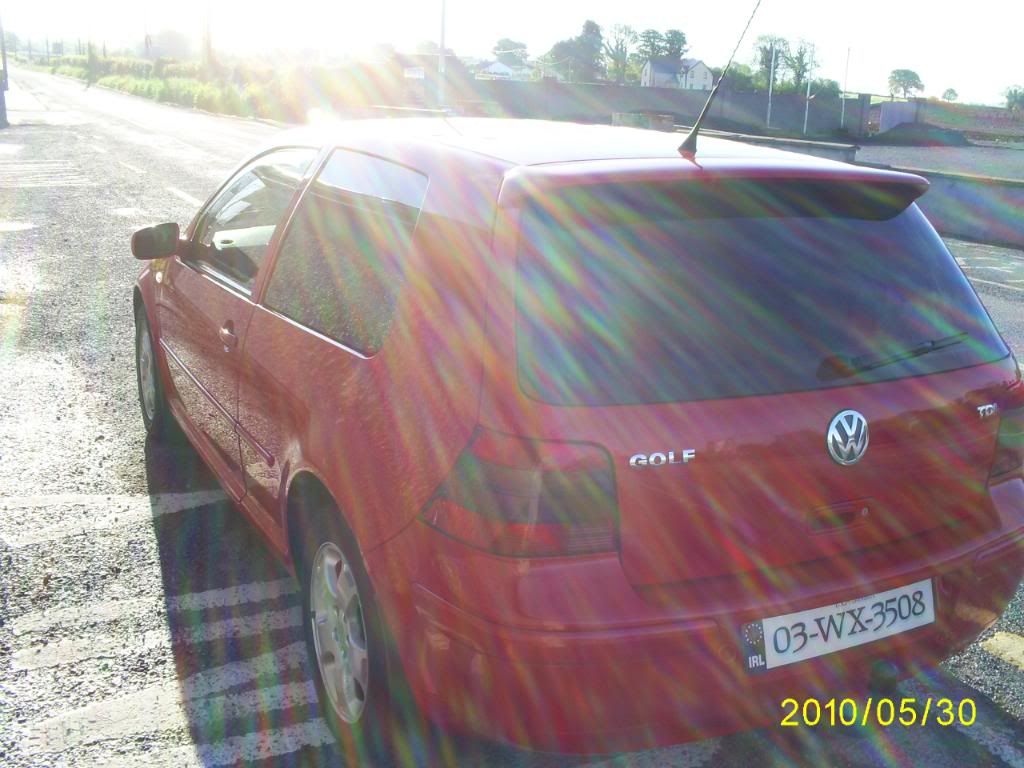 I suppose all was left stock for the while and I just enjoyed the novelty of everything. Albeit with the few minor repairs along the way, (door locks etc)
The head-unit was then sent for repair as I wasn't happy with the screen's sometimes odd movement as it was to tilt in and out, got it all sorted anyway through my mate Clive in CF sounds.
While I was with him, we discussed and designed this:
Not designed to blow your head off, but can make a damn good attempt at it!
Nice improvement in quality as I felt the van chassis too echo-y for music at stock speakers.
Spec is, jbl gto752 amp, boss 2F power cap and 12" infinity (by JBL) sub in custom mdf box, lined with inch foam and leatherette..
Had a bit of mis-fortune during the early summer and had to replace the bootlid, due to damage, while all was being painted etc, I got a stubby aerial (out of necessity as the new spoiler is too damn big ) sharan badge, and de-badged the rest: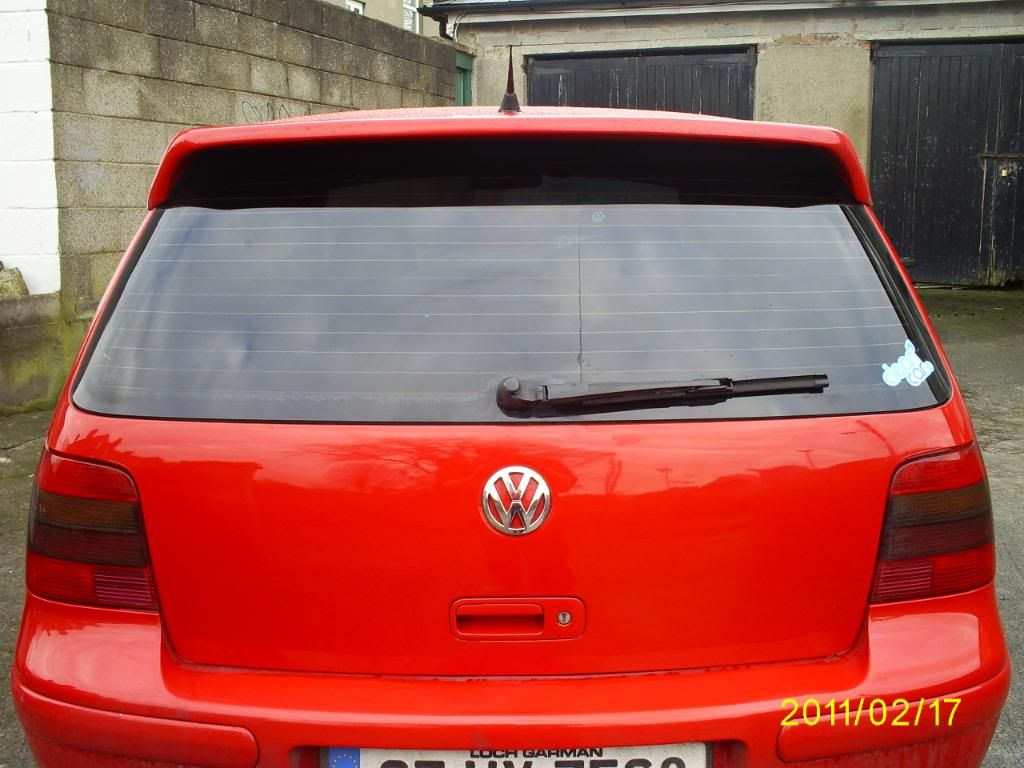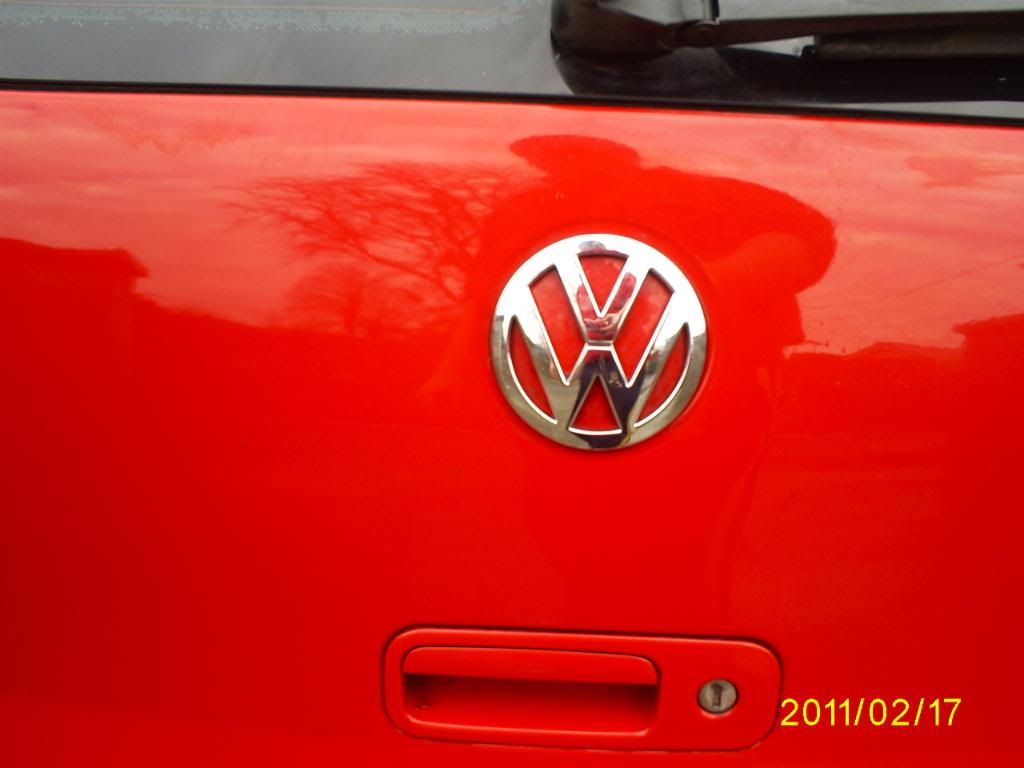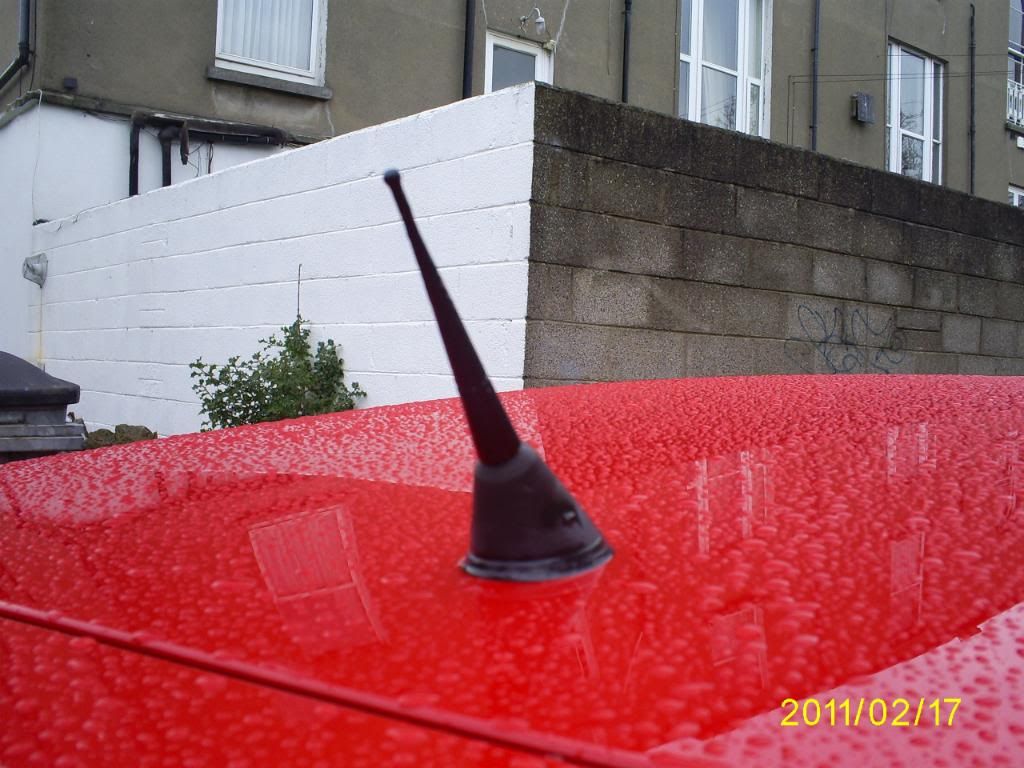 Then one evening, whilest browsing donedeal during the summer, oppurtunity knocked in the form of leather recaro's! A long story, and a good spin down the country for them left them waiting in my conservatory, to go into the car.
At this time, I'd like to say an absolute massive thanks to John (JKay) for all the messing and work he did with me / for me in getting the heating loom sorted and installed for the recaro's.
Disaster sorta struck as in that the *bulkhead* for the false floor of the cargo area, was so far forward that the larger recaro's wouldn't fit in. (also might explain how the old ones were so damn uncomfortable, as unless you're a midget, you'd have to sit bolt upright, funny how I never noticed until the recaro's wouldn't fit) So a bit of prying, and plenty of swearing later (mostly by John
) had the sheet metal free, and the recaros's just bolted in.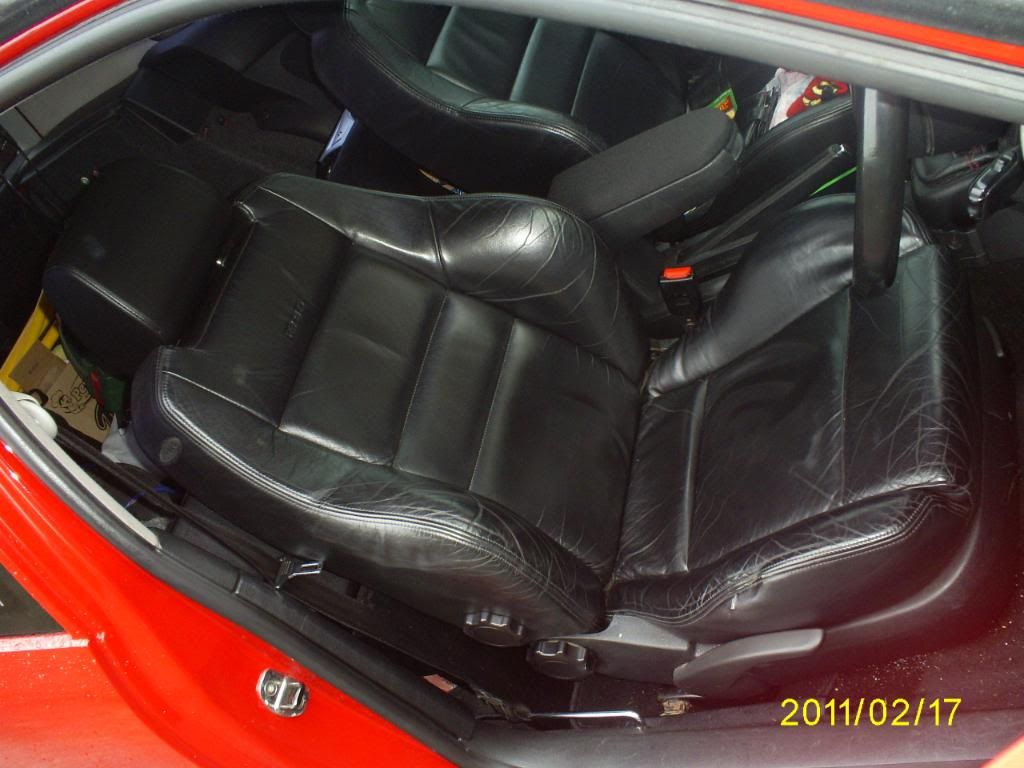 Luckily having an uncle who's a professional welder / fabricator comes in dead handy with just such problems, and he just shortened the floor panel, and I re-installed the sub-box again.
A well timed bit of luck and 21st birhday left me with:
I was planning an alloy upgrade out of the 21st money but didn't think I'd be lucky enough to find a set of these, I actually missed out on a set for sale here, only to oddly enough buy 2 from a different member and I came across another 2 on eBay the same day. So I was well happy out.
A quick spin up to Keith's left them with Michelin PS3 rubbers and 10mm spacers on back.
Eventually called into local vw garage and got the centre-caps and stud covers..
A day-trip to galway resulted in:
(thanks to Kevin (kevinm) for the coding of the clocks)
I've done the few *standard* interior changes / tinkering over the time as well:
TT pedals: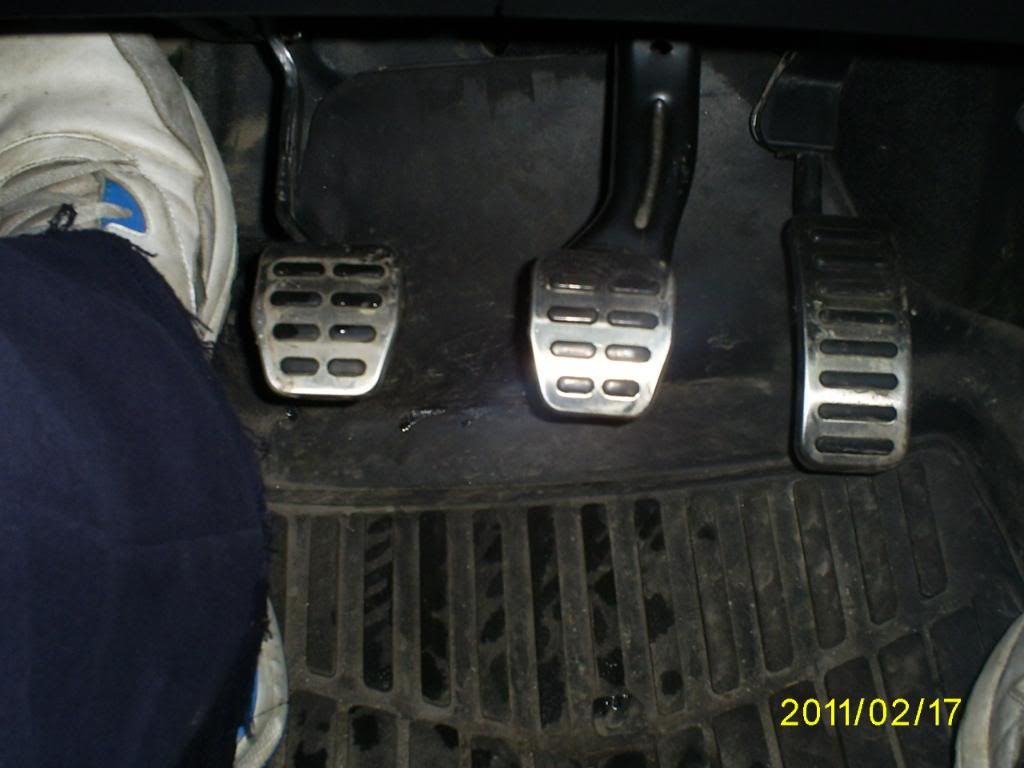 W8 light (pimp light lol):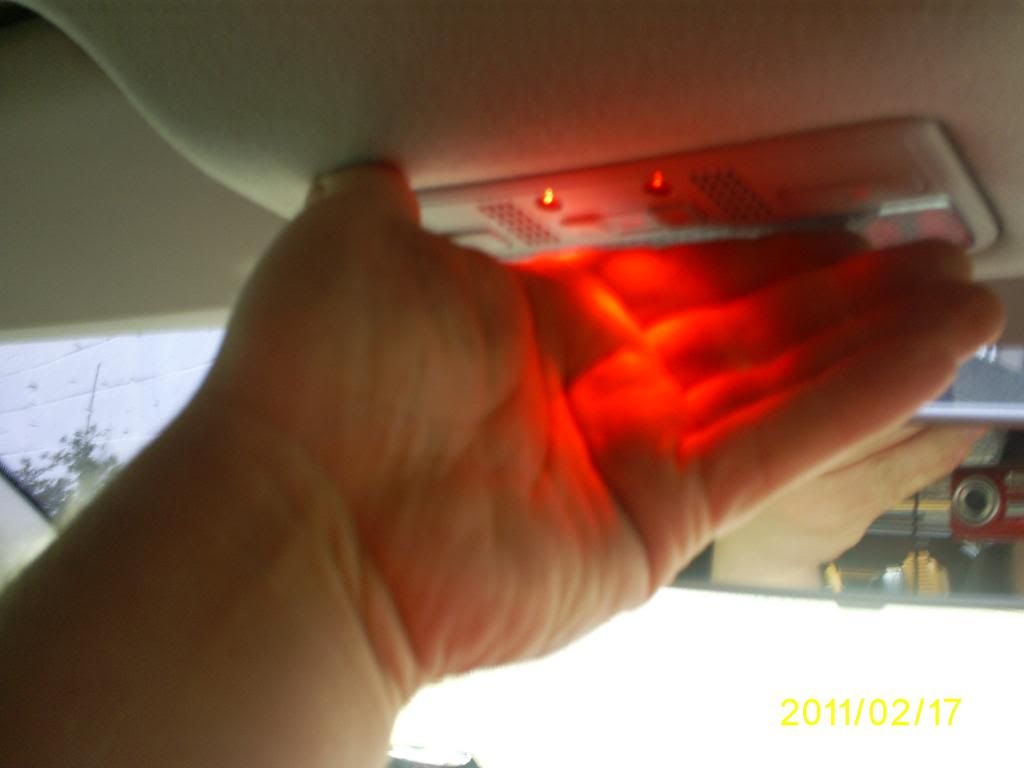 Armrest rubber:
Bora vents: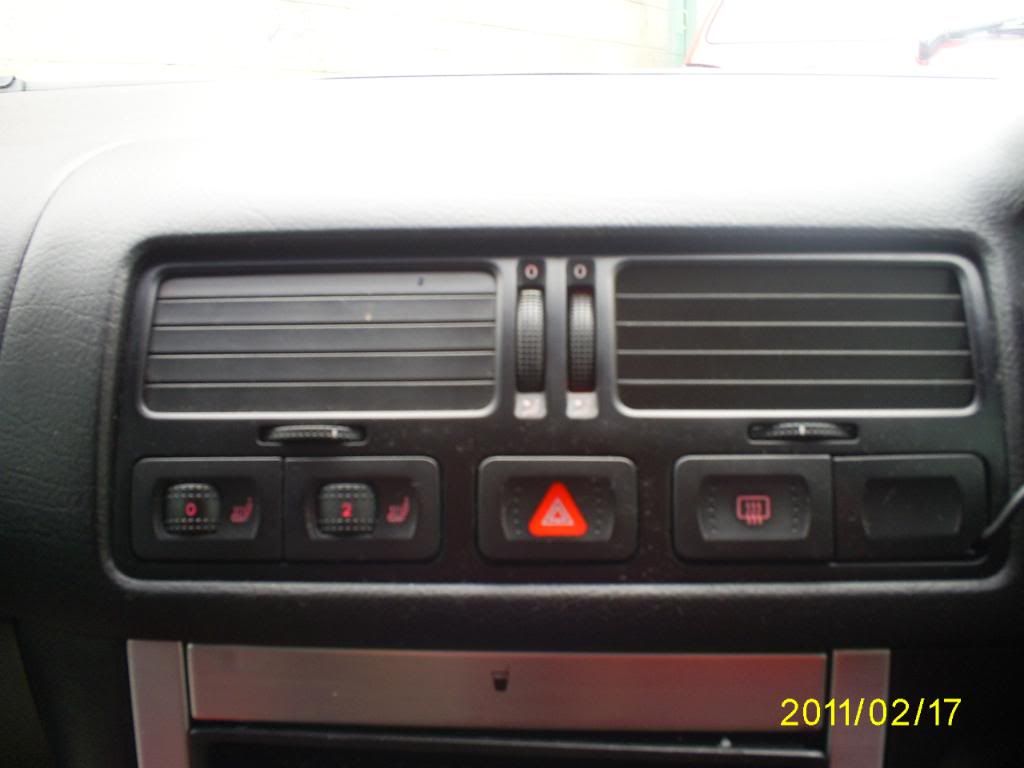 Leather handbrake,
sunglass holder: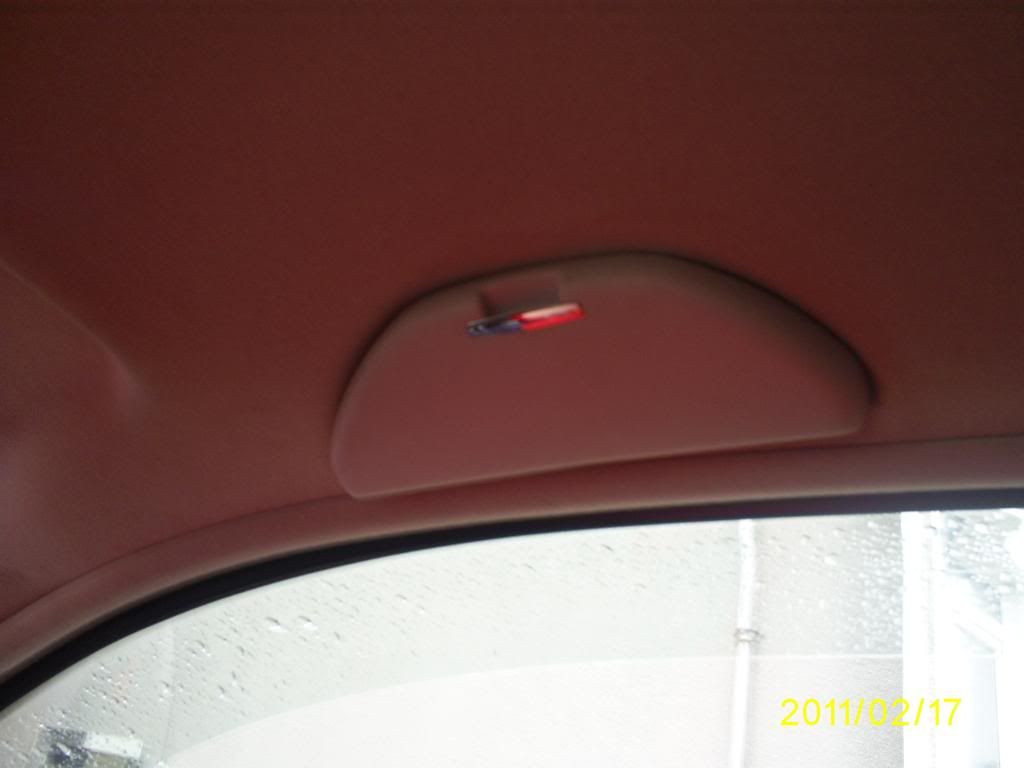 Interior leds: