Anyone who denies this is a money making scheme can kiss my ar5e.
Yesterday at
7.50am
on a
perfect morning
, I was on the way out to Howth along the coast road. Near Sutton Cross I spotted this. I was so incensed I took some pictures from the opposite direction-this was catching people mainly heading towards the city, although I dare say if you flew by towards Howth it'd get ya from behind. It's a 50kph limit; I've never heard of any serious accidents along here.
Looking 'through' Sutton Cross towards town, coming from Howth-can you see it?: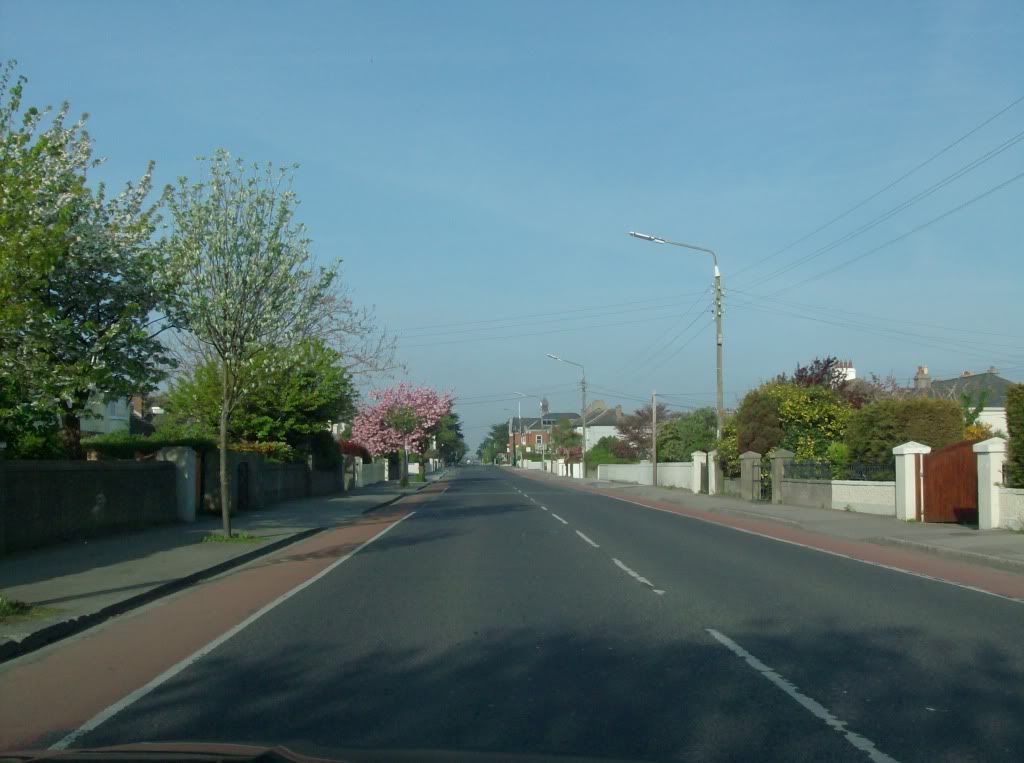 This is a Garda van, not GoSafe.
Saving lives? Bollocks. Boosting statistics and state coffers? YES!