Discussion Starter
·
#1
·
this started when I bought a '76 Passat near Killarney late last year.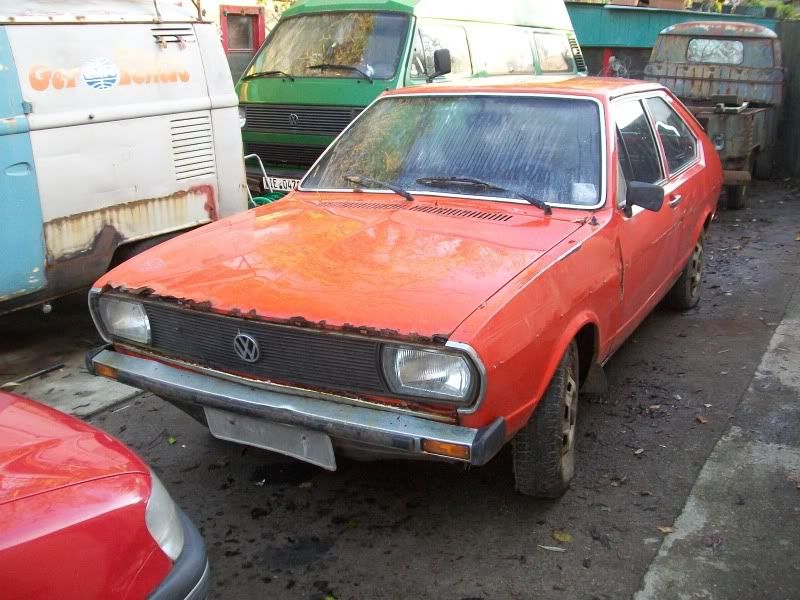 the intention was to restore it so I quietly started to look around for spares before stripping it down.
I saw this '73 (I think) Audi 80 in pics from a closed-down scrapyard in Kildare: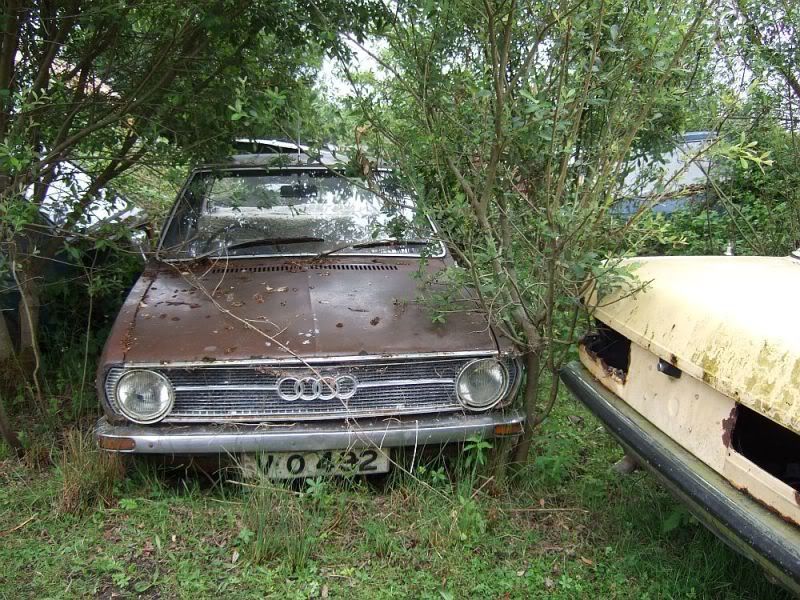 since it shares all the mechanical parts and the front bodywork with the Passat I made a mental note to search it out once the weather picked up.
to my surprise, shortly after KMerdy advertised the very same car for sale here, he had rescued it from the yard and offered it for sale here. A deal was struck and Ken and his boys were good enough to drop it round to my house. Then I fell in love with it! I really liked the idea of fixing it up and having a nice rare old Audi for myself. However, it was way worse than the Passat so it would need even more parts and panels replaced to make it good again. THe whole floor was rotten out of it so again Ken stepped up and donated a gutted Vento shell to cut up for panels. The idea was to use the Vento floor pans in the Audi.
That's when I got a call from the owner of another '73 Audi 80 who described it as very good for the year. This was a real barn find, it had been garaged since 1990 and only when the garage started to fall down around it was it dragged out. Again we struck a deal and met to deliver/collect the car. The seller was right, this car was in great shape for the year, streets ahead of both the brown 80 and the Passat.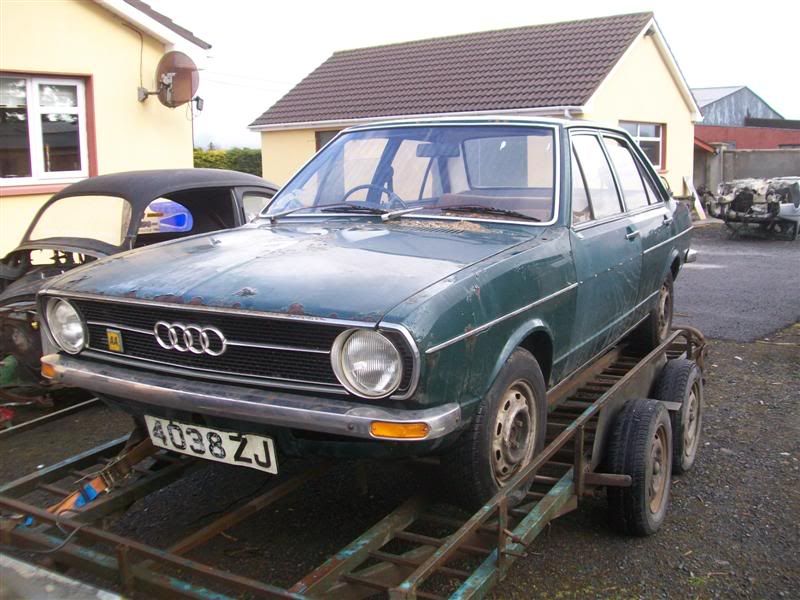 The sills on the car are perfect, as are the rear arches, boot floor, passenger compartment floor, boot lid, window surrounds etc. All the trim is present, very important on a rare old car as these things aren't made any more! The interior is also immaculate, I don't think the rear seat has been used at all. However, as with any old VAG car it had its sins! The front wings are known water traps and are both in bad shape, left worse than right. The left side front door is rotten at the bottom and there are a few rust scabs on the bonnet, roof and boot lid.
So I set-to with the repair work, starting with the front right wing. It took a bit of work to get it off but once off I discovered a small bit of rot in the inner wing and strengthening panel. I've been working on that corner since, it's almost finished. The other inner wing is in similar shape and will need the same repairs.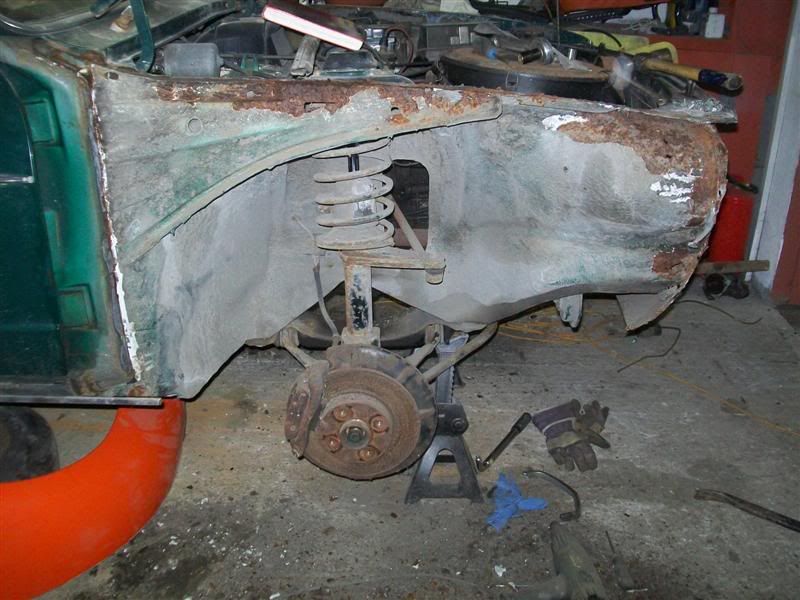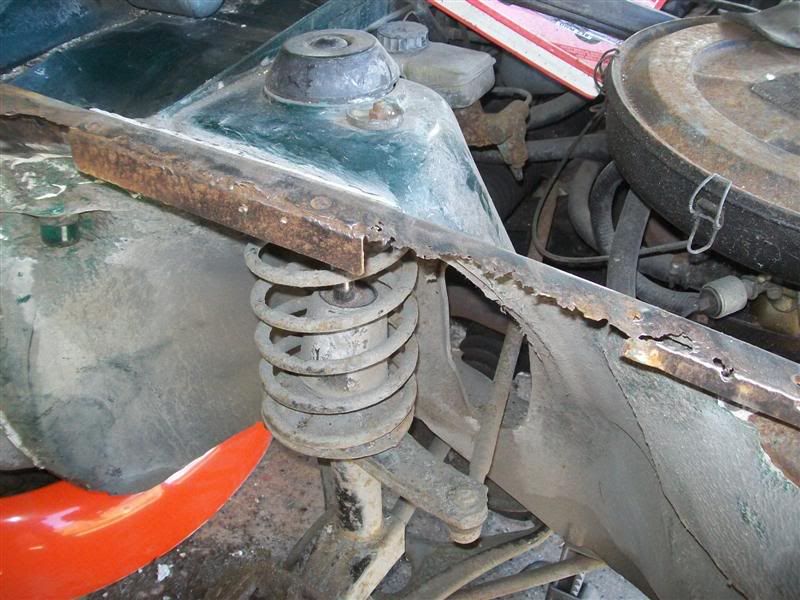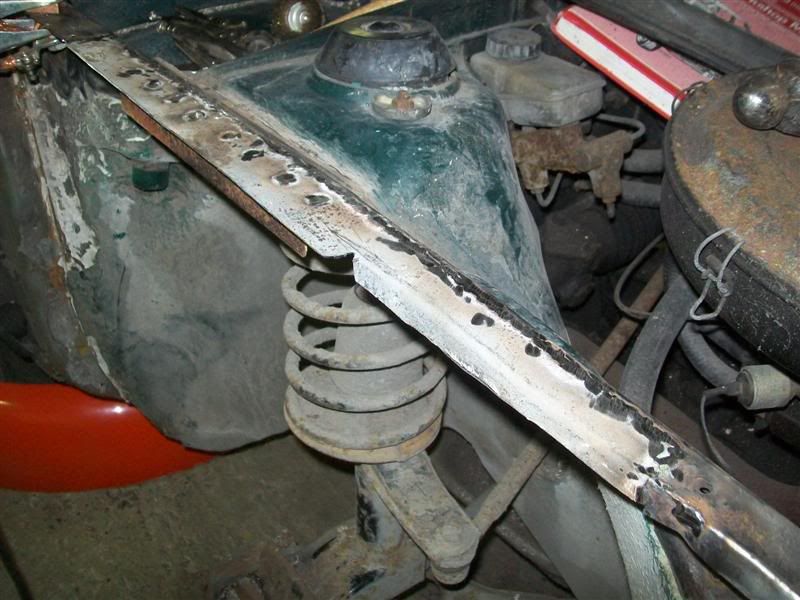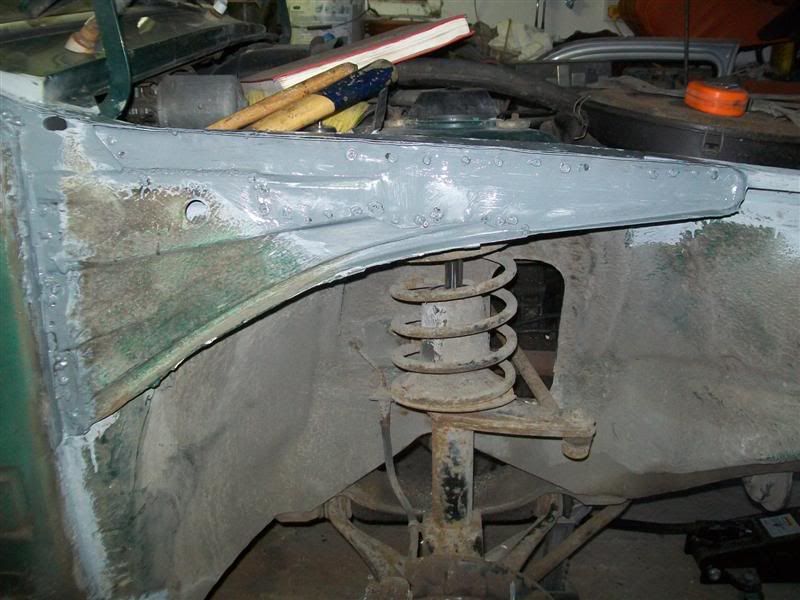 Since this area will never be seen again I'm happy to do strong welds but not bother too much with original appearance. So long as it's all good steel under there and well undersealed it'll be good as new. It won't win me any concourse prizes but I know it's all good
The plan in the long-run is to have something nice, old, subtly modified/upgraded and rare once finished. Watch this space for updates!!
oh, the upshot of all this wheeling and dealing is that I should have enough spares left over at the end to restore the Passat too. There'll be another resto thread on that in due course